Project Dashboard
Wondering what types of bees the community is seeing? Visit our project dashboard on iNaturalist. As of July 26, 2022 nearly 600 bee observations by 245 observers have been submitted, documenting 10 bumble bee species in our area. Observations update in real time as submissions are received.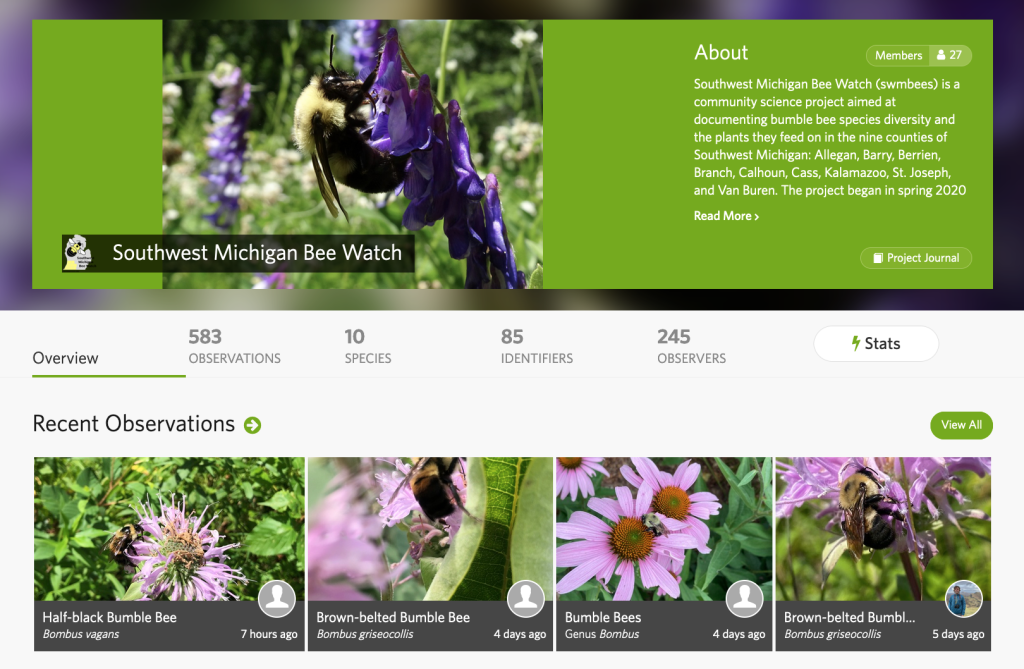 Field Days and Presentation Events
We will post dates and locations for field days where you can learn more about our project, and gain practice with photographing and identifying bumble bees in the field. Can't make it to an event? View our past virtual events through the links below and browse our Resources page for more information on bumble bee photography, identification, pollinator conservation and more! You can also reach us through our Contact form.