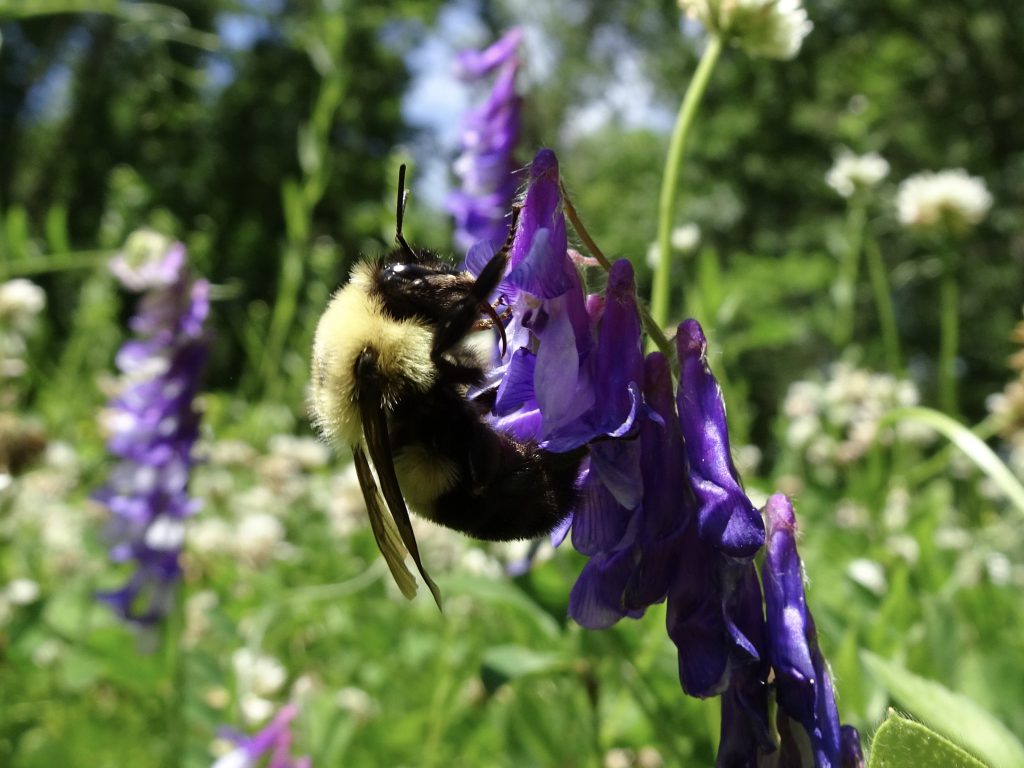 Thank you for visiting the
Southwest Michigan Bee Watch website!
Southwest Michigan Bee Watch (swmbees) is a community science program aimed at documenting bumble bee species diversity and the plants they feed on in the nine counties of Southwest Michigan: Allegan, Barry, Berrien, Branch, Calhoun, Cass, Kalamazoo, St. Joseph, and Van Buren. The project began in spring 2020 and is administered through Kalamazoo College. In this initial year, we are especially interested in documenting bumble bees from the Southwest Michigan Land Conservancy nature preserves in these counties and the Kalamazoo College Lillian Anderson Arboretum. But we welcome and encourage submissions from all areas of Southwest Michigan as we seek to understand and conserve these important pollinators. Yard, neighborhood, roadside, park or preserve – we welcome your submissions.
Learn more about how you can contribute through our Volunteering page and our swmbees video overview.

Learn how natural history and conservation photographer Clay Bolt became a bumble bee enthusiast!
Southwest Michigan Bee Watch Mailing List
Complete the form to receive the latest Southwest Michigan Bee Watch news and notifications.
Contact Us
Do you have additional questions? Complete our Contact Us form and we'll connect with you as soon as possible.